I thought the work on the 400' magazines for the VistaVision Butterfly camera was going to be routine, but lengthy. The weather though decided to interfere with my plans this week by giving us some rare LA rain. Wrinkle paint does NOT like moist air, and while painting magazine number 3 started off well, it did not end well, with many unwrinkled patches. This will need to be stripped and repainted. Much sanding, scrapping, and re-priming is planned for today, but with more rain predicted in the coming days, I will have to put off the rest of the painting until after Thanksgiving.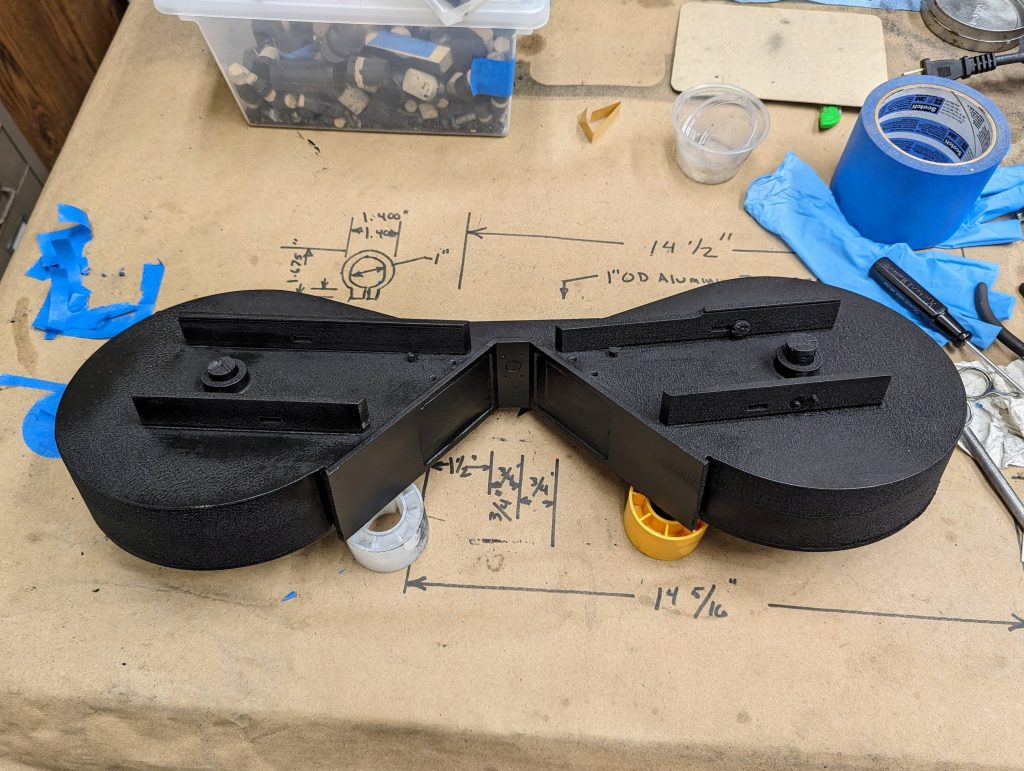 In the meantime, I thought I would share what I think is one of the more interesting, and mostly overlooked, 16mm cameras that has ever been made. This camera comes out of the MovieTech collection, and while seriously neglected, is still a wonderful example of forward-thinking engineering. The Maurer 16mm Professional Camera, model 05, has a reputation for being extremely well made and providing outstanding registration on 16mm film. This camera is surprisingly heavy for its size and has just the coolest set of features. The anastigmatically corrected sidefinder, which slides onto a dovetail on the camera door, has a control to adjust the format in the sidefinder, and ingeniously uses a single knob to synchronously focus the sidefinder and adjust it for parallax correction.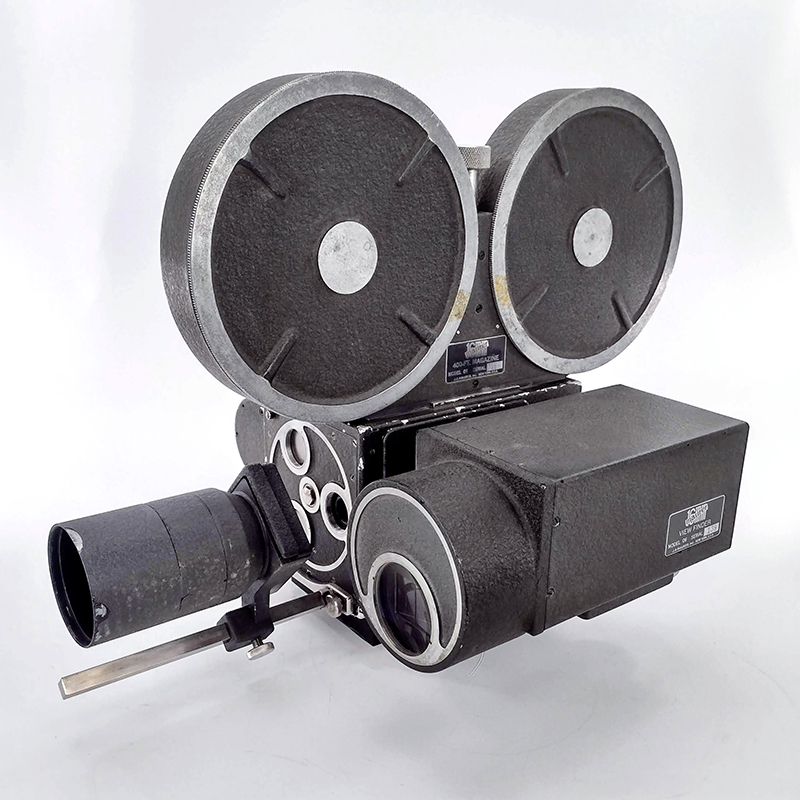 The Maurer 16 model 5 was introduced sometime in the mid-1940's and is still of the rackover design. Unique to the Maurer model 5 is that the camera has no ground glass, but instead, when racked over into the viewfinding position, it has a clear glass reticle behind the taking lens and a series of built-in objective lenses which present a true aerial image from the taking lens focused for your eye. The camera also features a 235 degree variable shutter, a 2-speed automatic dissolve mechanism, a gear-driven magazine take-up which eliminates the need for belts, and a three-lens turret for C mount lenses. I look forward to exploring this amazing camera in much more detail when I get the chance to restore it to shooting condition.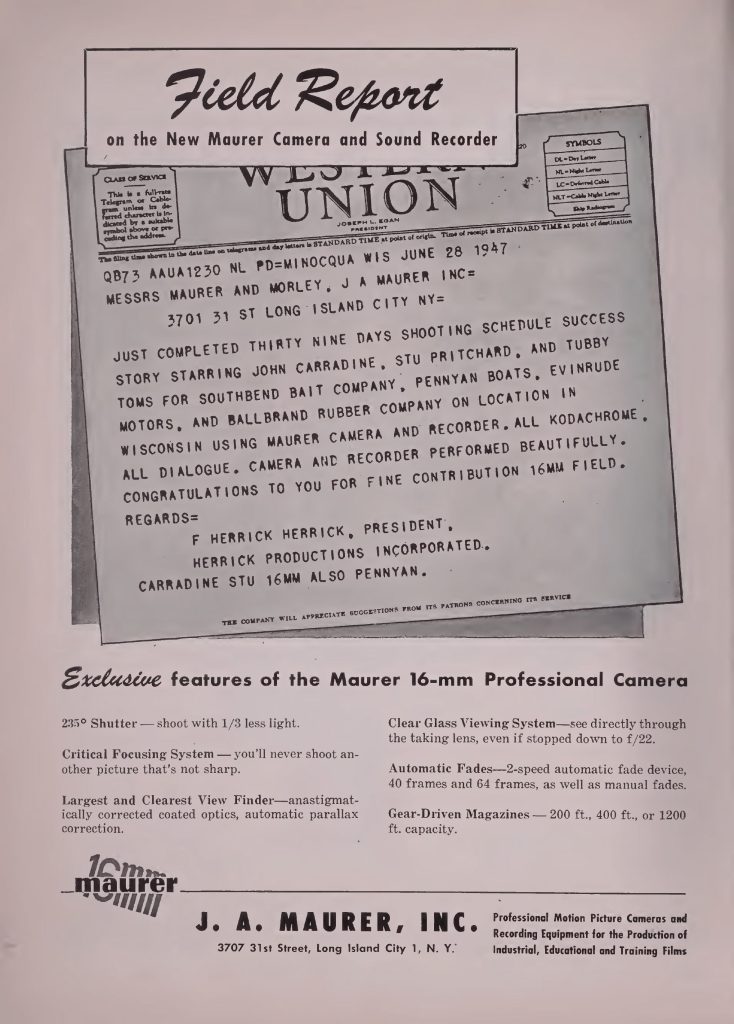 Tracking down biographical information about John Maurer, designer of this fascinating camera, proved to be tricky as most of what we found were advertisements for his products. In the archive of Rutgers University, we stumbled upon a brief biography of Mr. Maurer that was assembled mostly from his various obituaries. John Maurer was born in Ohio in 1905 and earned a BA from Adelbert College of Western Reserve University in 1928. In 1929 he took a job at the RCA Research Laboratory in New York where he is credited with 17 patents. In 1932 he left RCA to work on his own, and in 1934 he joined Eric M. Berndt, a fellow former-RCA engineer, it create the Berndt-Maurer Corporation. Together they designed and built a variety of professional 16mm cameras and sound recording devices. In 1940, Maurer left the company to form his own J.A. Maurer, Inc., while Berndt went on to establish the Auricon brand along with his associate Walter Bach. Maurer remained active in the motion picture and aerial photograph industries until his retirement in 1971. Among his many accomplishments, Maurer developed a 70mm camera that was part of the NASA Gemini and Apollo programs. You can also view this camera on our website here: https://cinemagear.com/details/maurer-model-05.html