Before I had a chance to inspect the Mitchell 205, a client came to visit my shop, saw the 205, and had to have it. Getting any camera ready to ship to a client is an involved process, particularly for a camera whose condition has not previously been assessed. As you saw in our previous posts about the 205, I thought it might be possible to convert this camera to PL mount, but when that proved impractical, my client agreed to stay with the BNCR mount and pair the camera with a vintage Angenieux 25-250mm zoom lens.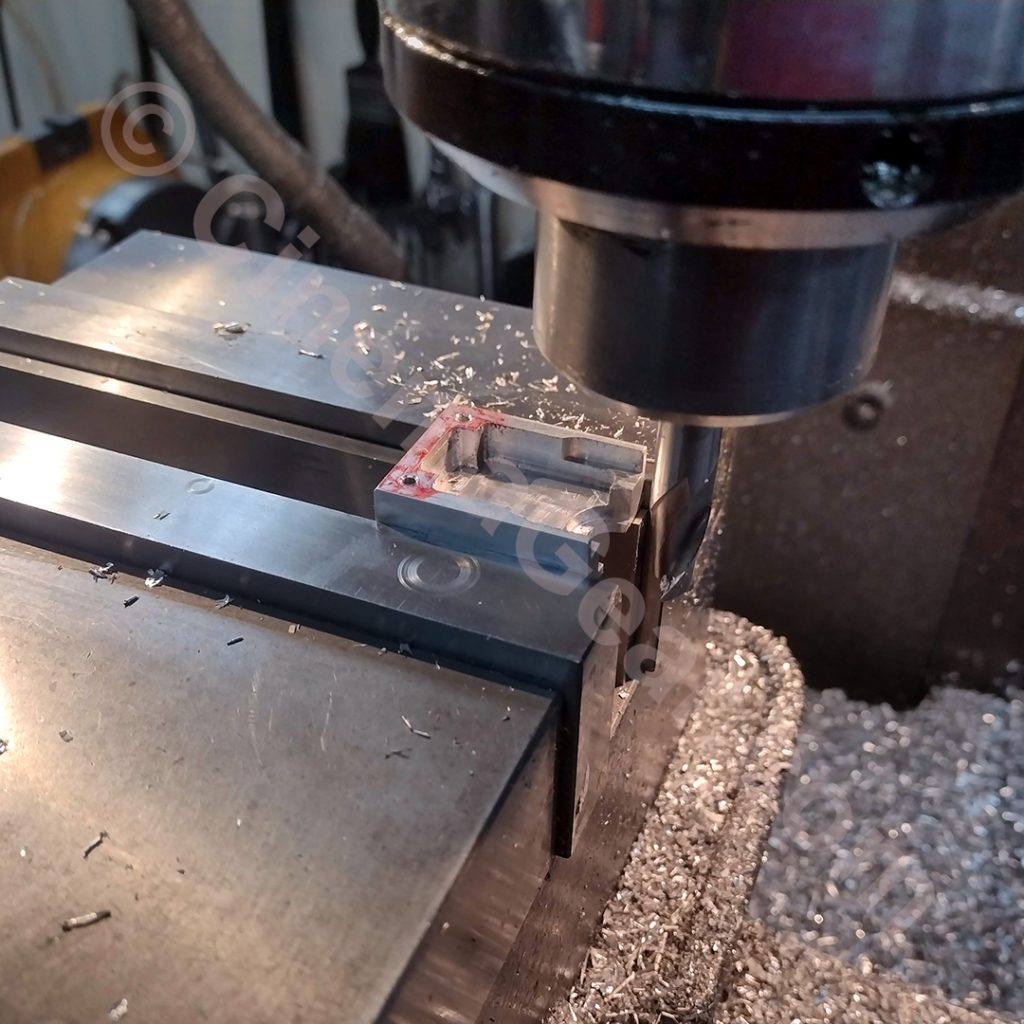 The camera is fitted with a Panavision matte box and iris rod assembly, which meant that the linkage between the camera follow focus and the lens focus gear were not quite compatible. While it worked, it didn't work smoothly. I built a little drop-down transmission and modified the linkage so that the follow focus would operate smoothly with the zoom lens.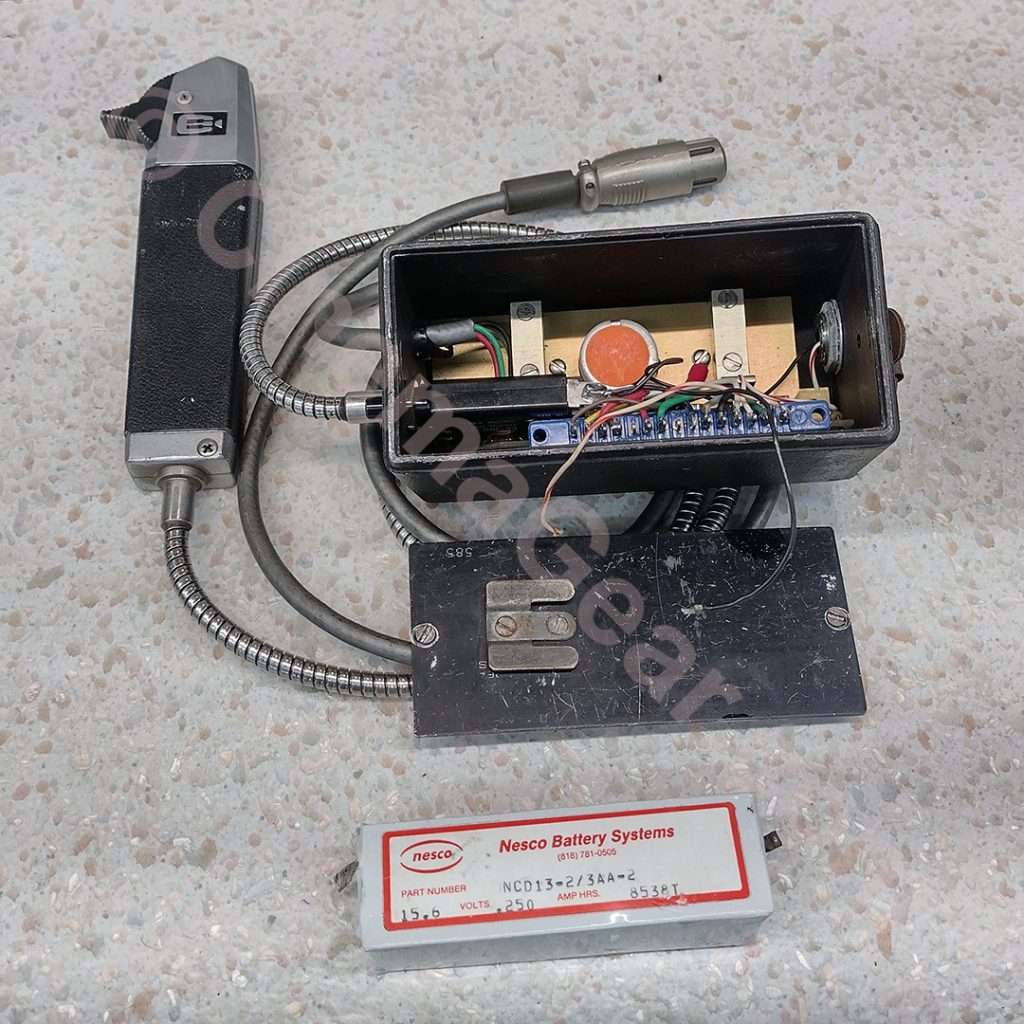 The bracket I chose to build the lens support from had a J4 zoom motor on it, so it seemed only reasonable that I should make the J4 work correctly. I found a good motor and a controller, but the battery in the controller, being a million years old, no longer held a charge. I am still working on replacing the battery.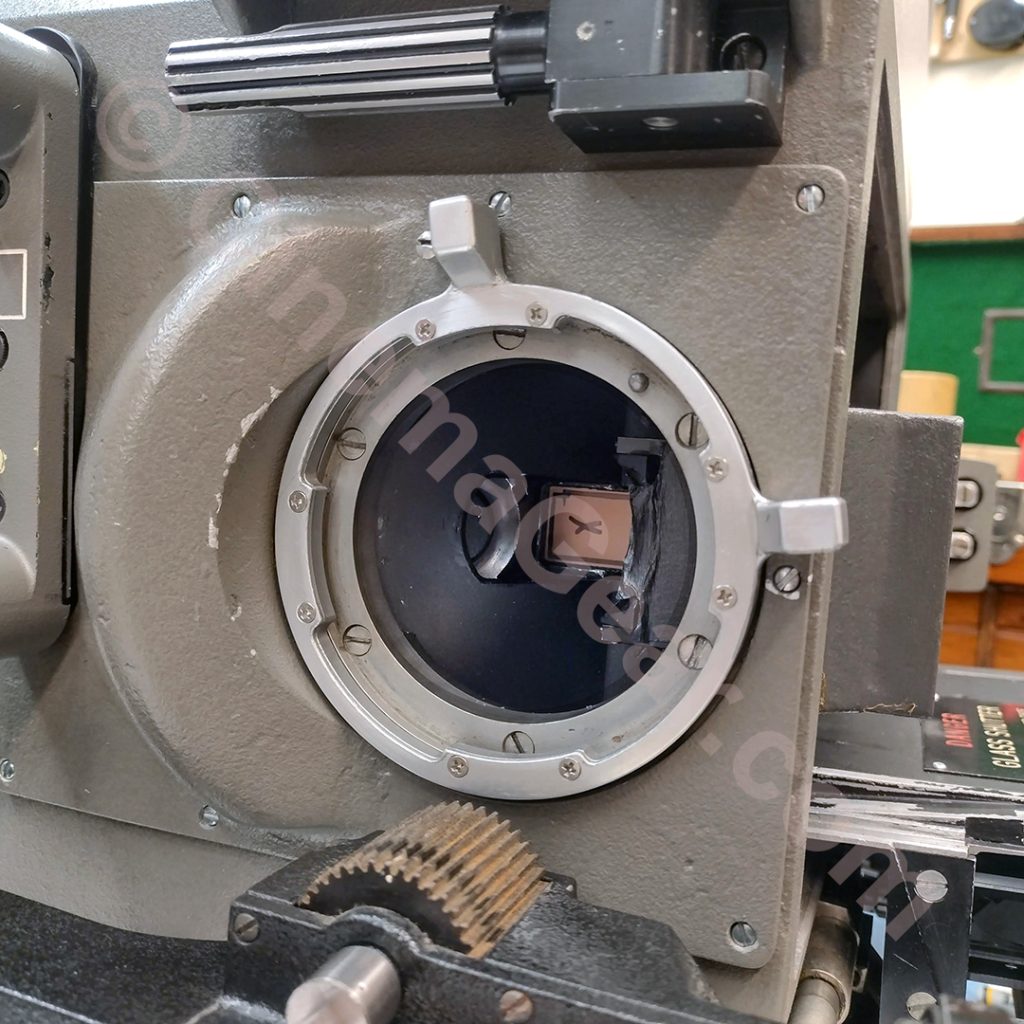 With that issue resolved, all of the standard checks needed to happen, so the camera was lubricated, the motor was checked, the timing was checked, the flange focal depth was checked, and then I went to check the video tap. Sadly the video tap was not functioning. The optics that came with the camera seemed to be designed to use an old CEI VP II giant video camera, and as none of this was working, a new solution was needed. I had an old Arriflex video tap elbow from a BL4 lying on the shelf, and it seemed to me that this was a match made in heaven. A few modifications later, the Arri video tap elbow and a smaller, lighter video camera were refit to work with the 205.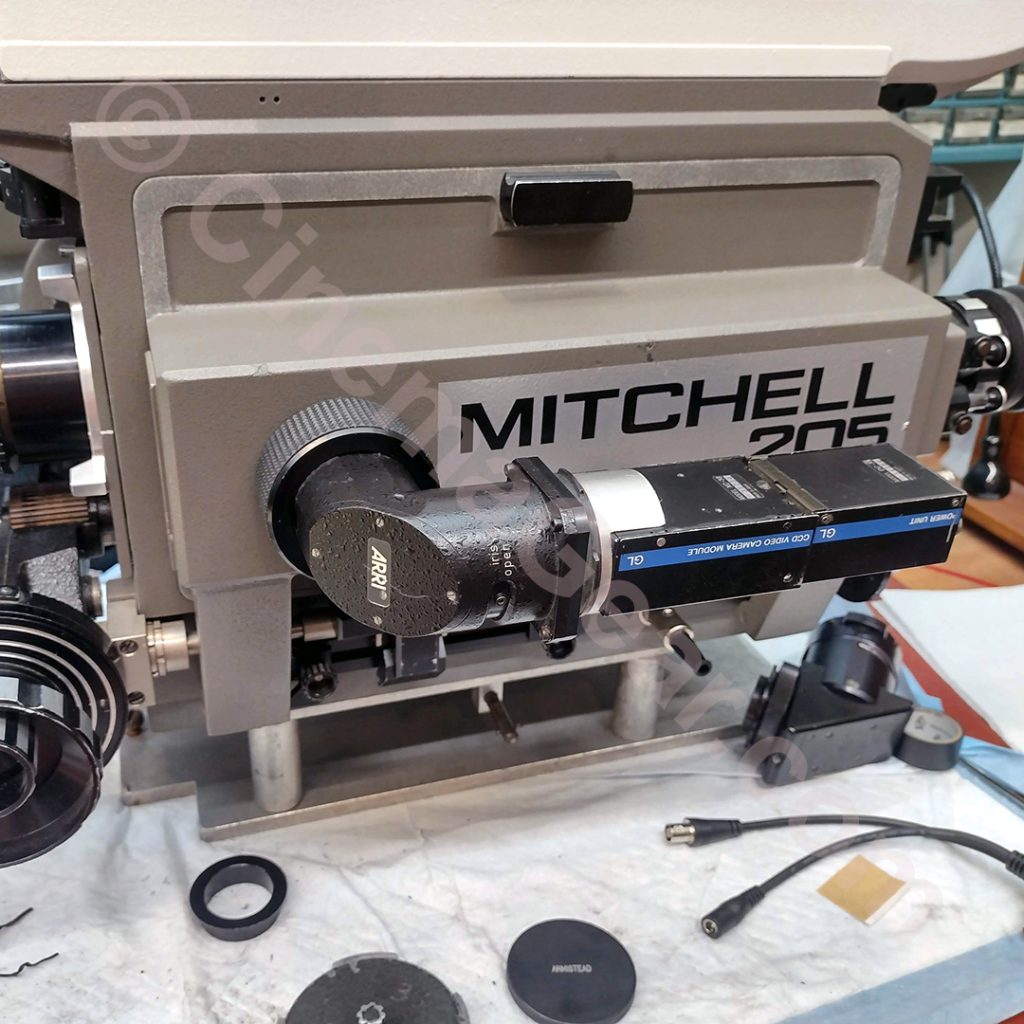 As is too often the case, once that was fixed, a new problem presented itself. The beam splitter inside the 205 door had a large crack right down the center. Luckily I had a spare beam splitter from an F&B CECO BNCR conversion that just happened to be the right size. With the beam splitter replaced and reinstalled, I refocused the video tap camera and that was all I had time to do this week. There are a few more things that need to be looked at to make sure they are in good working condition. I will show you those next week.