I took some time this week to catch up on a number of smaller projects while I carefully considered what my next step will be on Mitchell #46. Beginning with Mitchell #46 though, I spent a great deal of time considering how to set the camera up so I can begin machining the replacement bottom plate back to its factory dimensions. The only relatively true surface remaining on 46 is the machined area of the magazine mount, so I used this to measure the difference between 46 and a stock Mitchell GC. The camera is currently fixtured to the milling machine, but I am not quite ready to begin the machining process.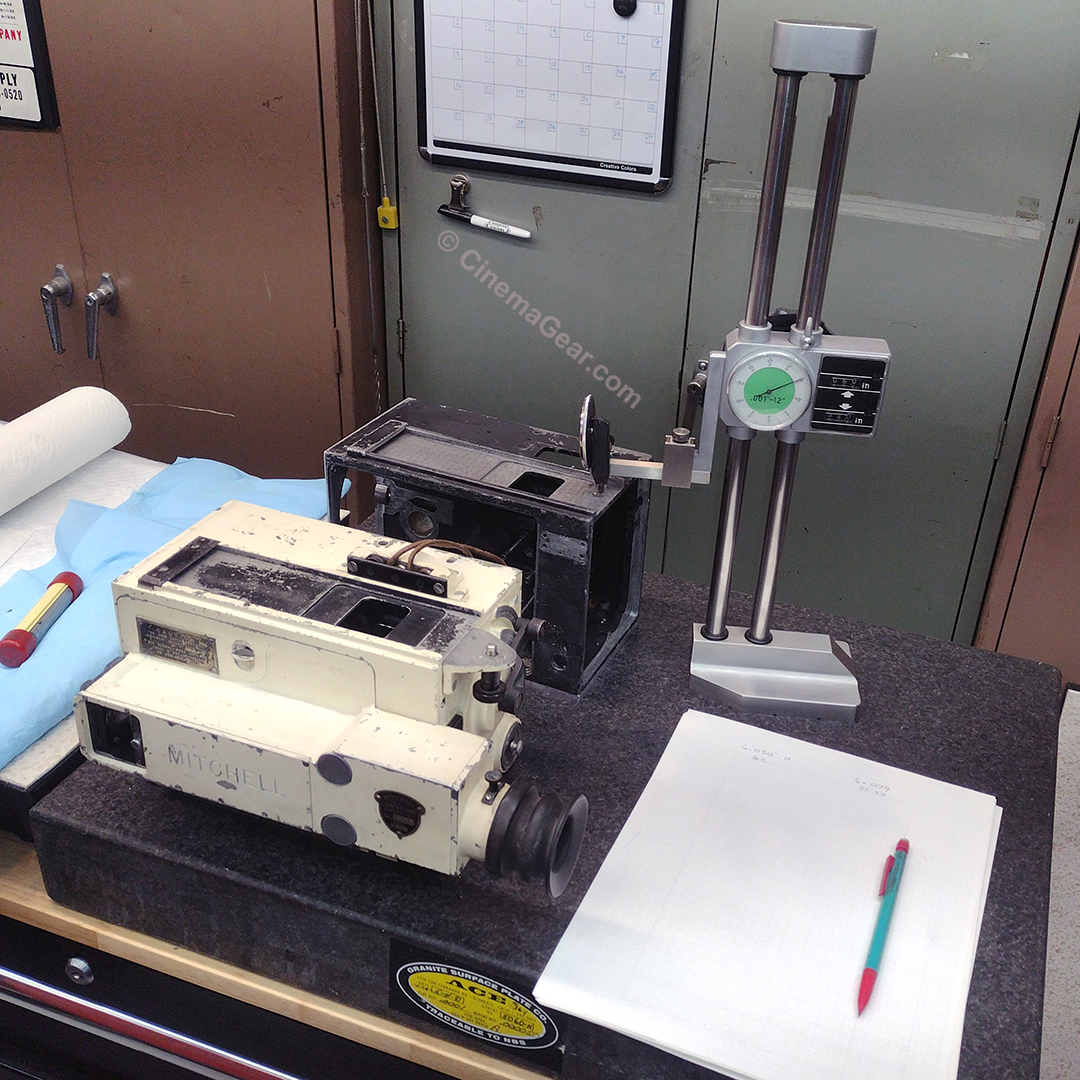 In the meantime, I had Tom Utley at Von Industrial recreate the Panavision logo plate for the Pan-ARRI I serviced a few weeks back. I think the recreated plate came out wonderfully!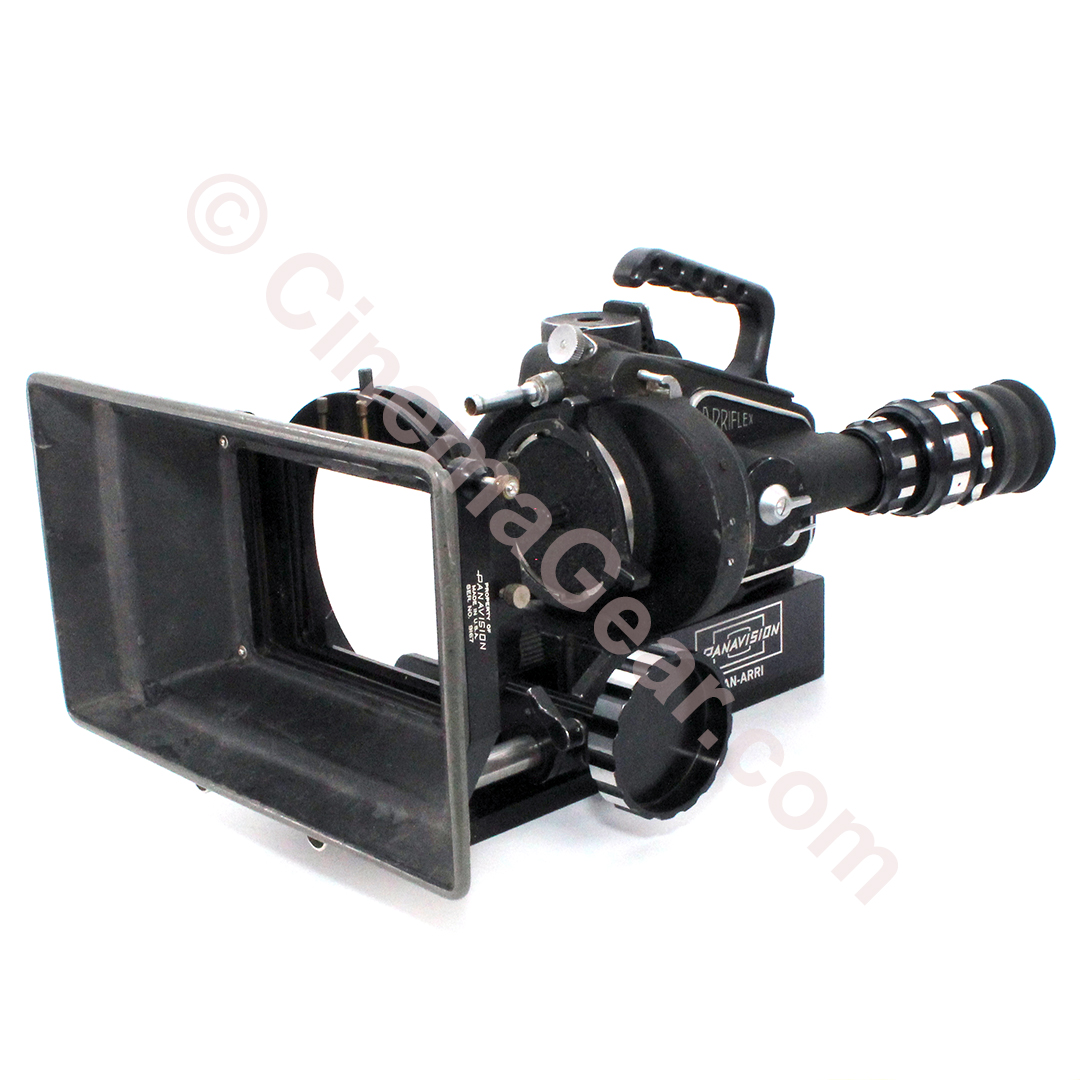 Craig Barron was nice enough to let me play with his CinemaScope blue series lens, and asked if I could come up with some sort of display pedestal for it. This project was much more entertaining than the deep thought going into Mitchell 46, so I spent some time this week  putting together this display base using camera parts leftover from past projects.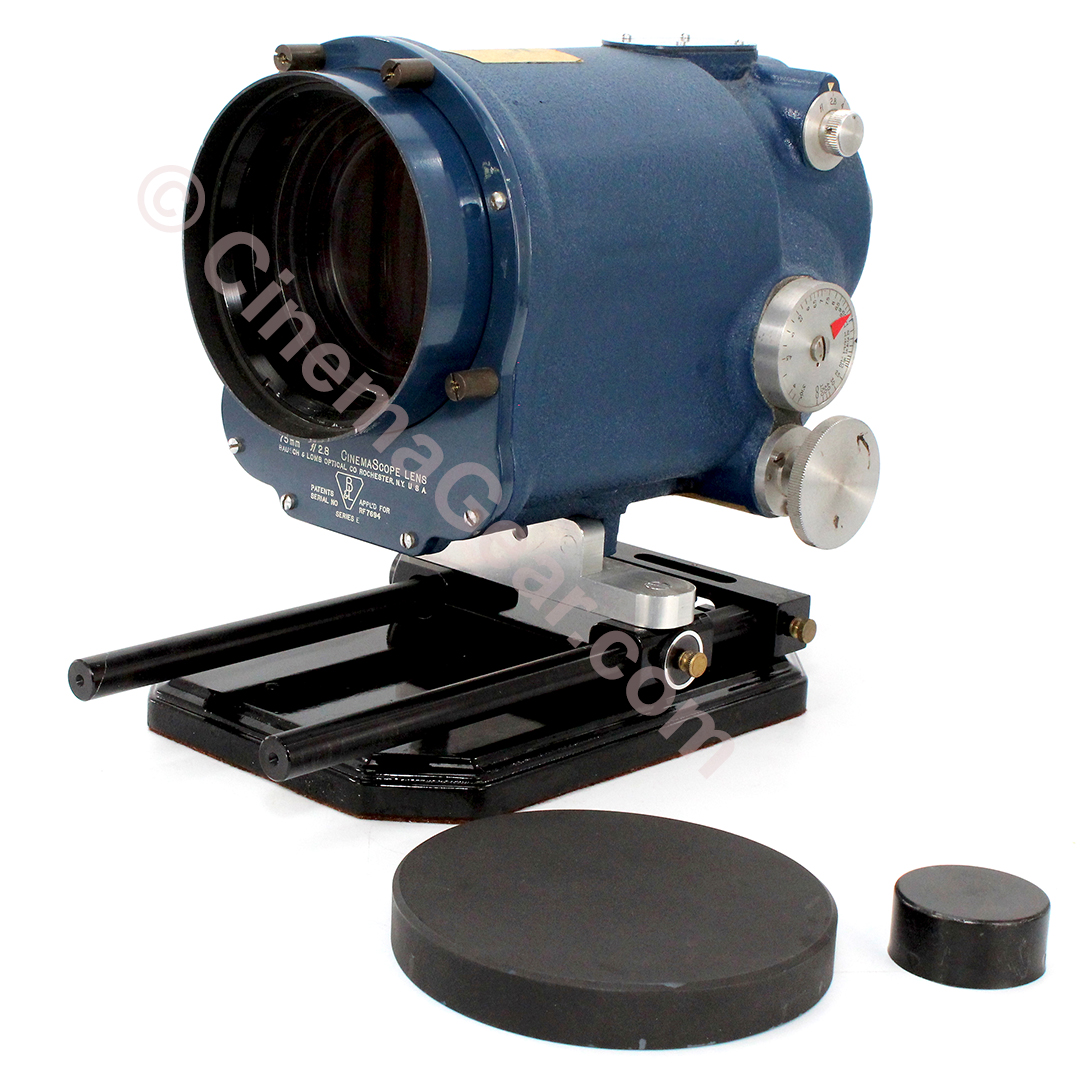 And lastly, a customer asked me about a Peter Lisand tripod and it reminded me that I have 2 of these wonderful new old stock Lisand Ultra I fluid heads in inventory. This one has been cleaned up and made ready for display in the showroom. Definitely ready for the weekend now!