Winding down our look at the table full of 16mm cameras this week, I wanted to highlight a few more items that I thought were cool. The Arriflex 16 SR turns out to be a working camera under all of that dirt. A quick cleaning and careful examination made me comfortable enough to power the camera up. The camera runs, holds speed, the magazine seems to work correctly, the meter seems to work, and I was able to repair the Zeiss 10-100mm zoom enough to make it a usable lens. The accumulated footage indicator on the back of the magazine is missing, but the footage clock on the take-up side of the magazine is in place and working. We were lucky enough it find a manual online that we will keep with the camera. The camera still has some flaws, but overall, it's in really nice condition.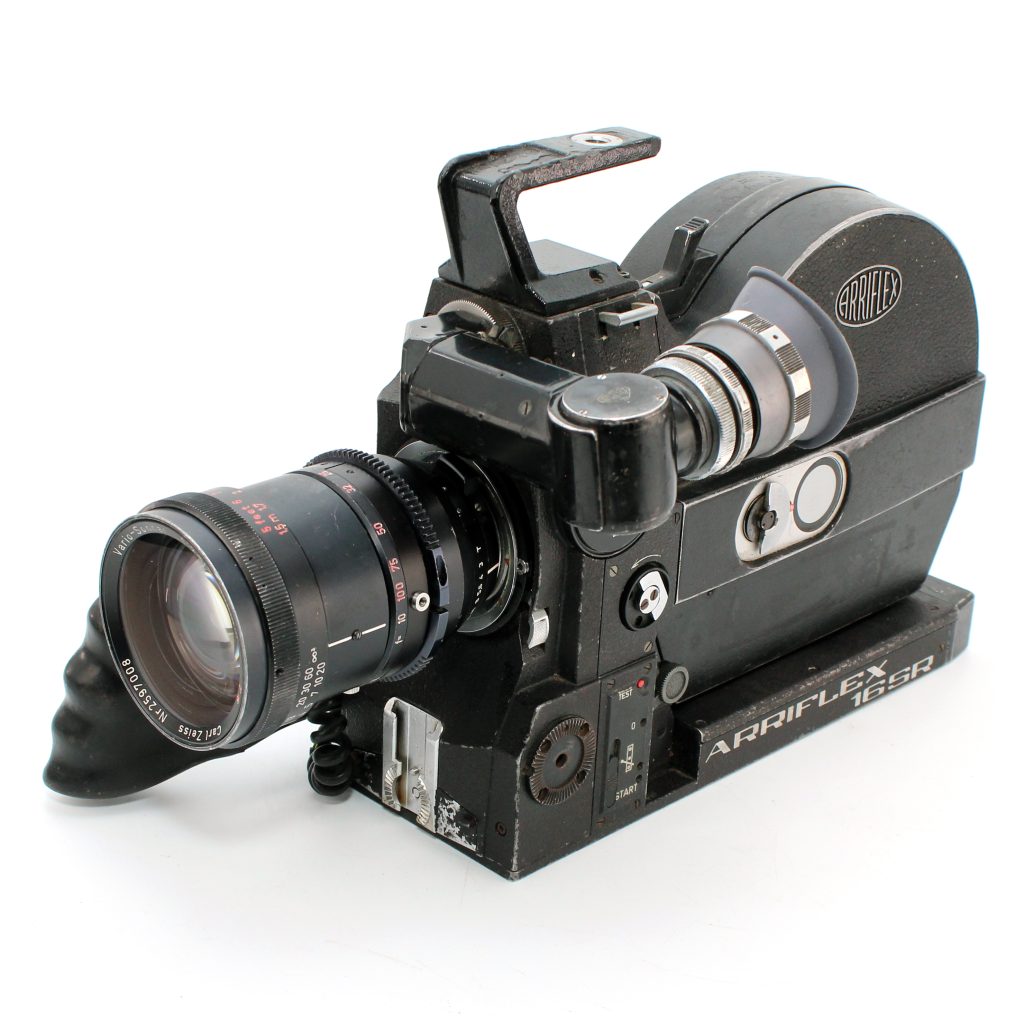 I only had a brief moment to glance at the Nagra IV L, so I will have to take a deeper dive at some future point. However, the battery compartment doesn't have corrosion, the heads look clean, and everything turns easily, so probably a good machine.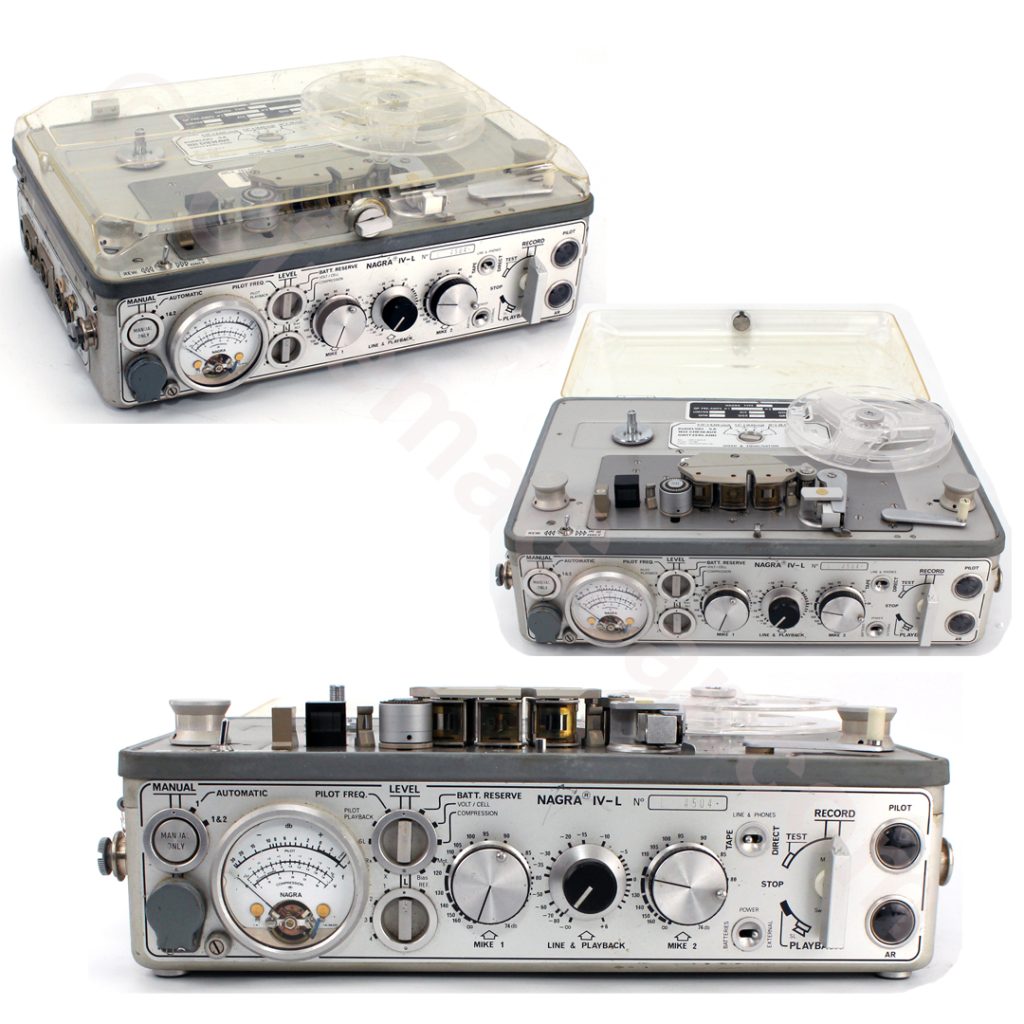 There is a collection of 8mm and Super 8mm cameras that I think are good as decorations, or for those who are firmly into 8mm or Super 8mm filmmaking, they could be a good addition to your collection. Some of them are working cameras and some are not. The Kodak Brownie 8mm Movie camera is a double 8mm, all metal, wind-up movie camera. It has a 13mm f2.3 lens and it runs when wound. The Bell & Howell Two Twenty 8mm camera is cute, but doesn't run. I have no idea what model the black Kodak camera is, the badging is missing, but it is a double 8 wind-up camera and it runs when wound. Probably the most basic, entry level, plastic, home movie camera you could find at the time.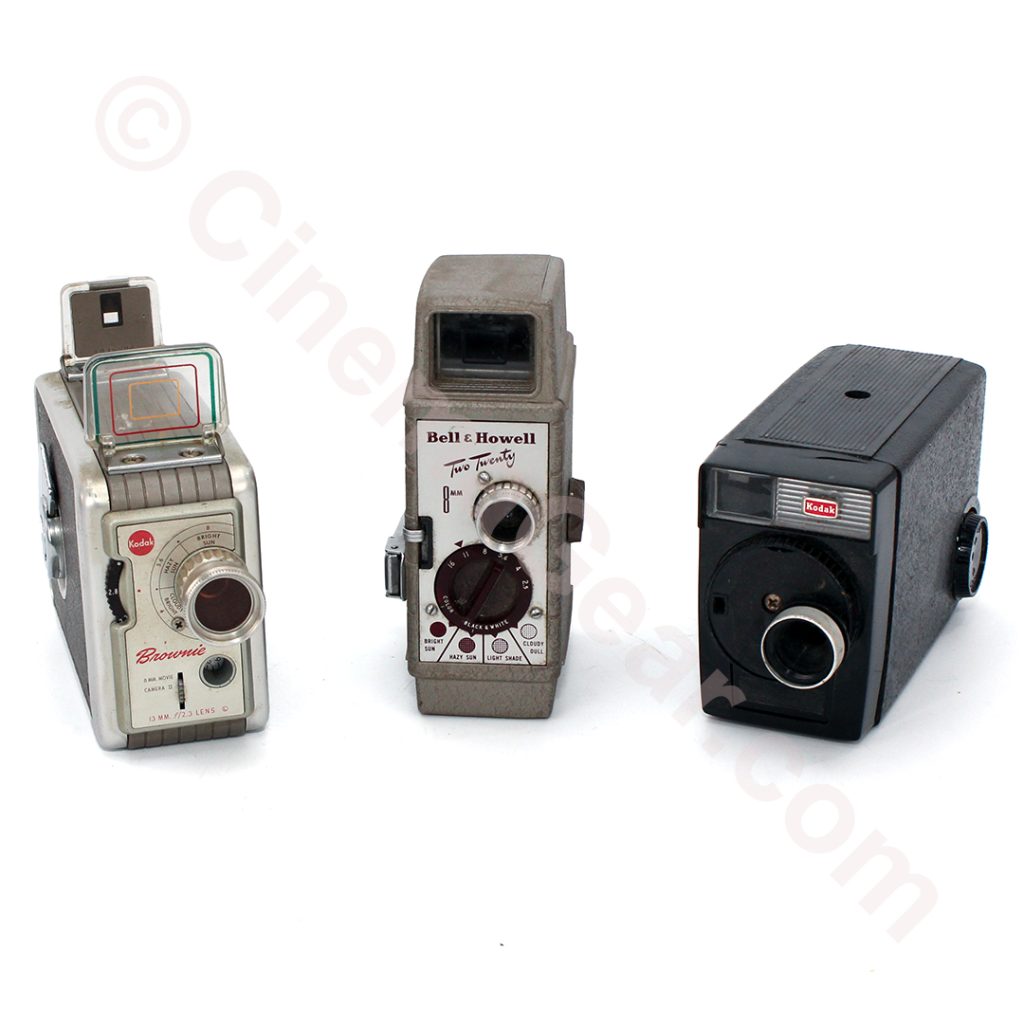 I have had a few of these Kodak Royal Magazine cameras in the past, but never any of the magazines to go with them. This one came with mags and seems to be a good working camera. I have no idea how to load the magazines, that might be a future post. I really love the industrial design of this camera. It's small and light, and still is able to shoot 16mm film with no batteries. It does both single frame photography as well as continuous run. Typical, brilliant Kodak design.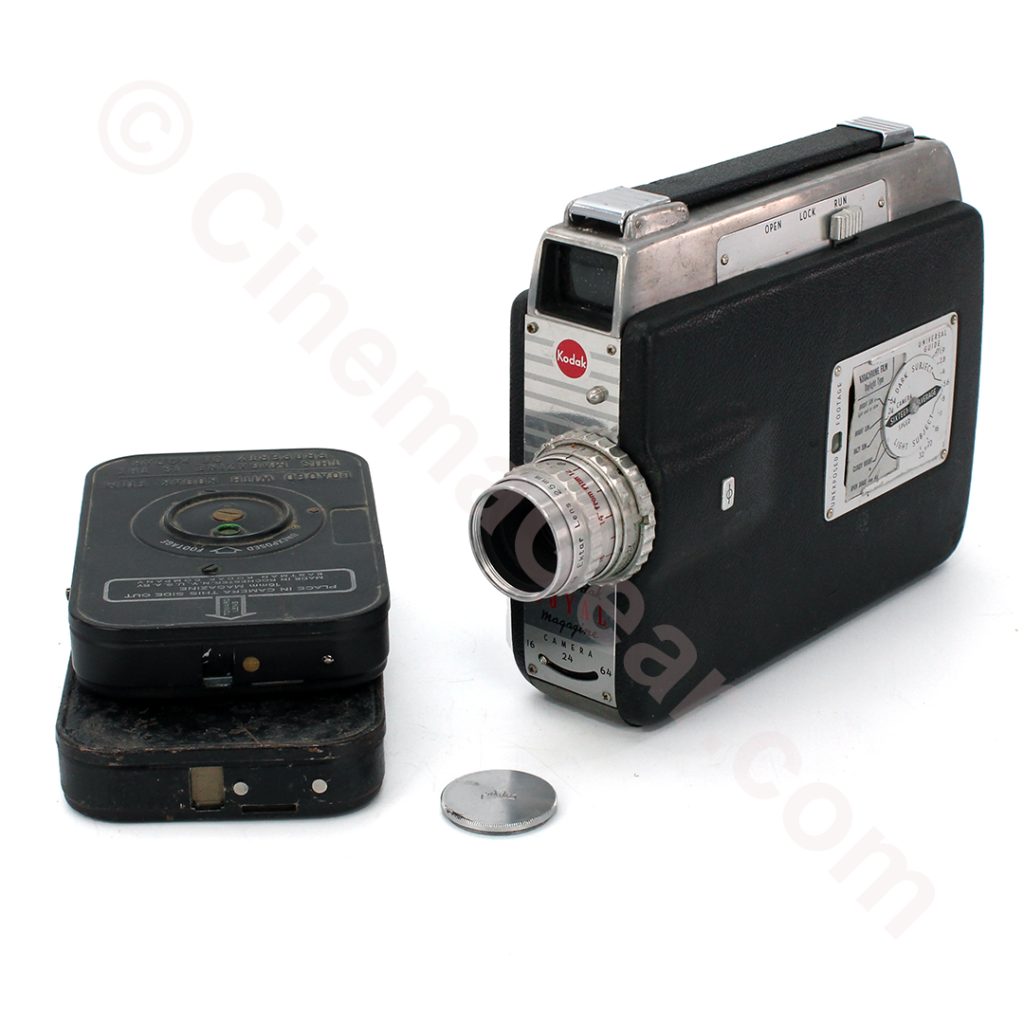 I just thought the Cine Kodak Model E was a neat looking camera, and this one wound right up and ran, which was exciting. The Model E was introduced in the late 1930's as a lower cost, semi-professional 16mm movie camera. It is made of die-cast aluminum and boasted three running speeds, a fixed-focus Kodak Anastigmat lens, a long-running spring motor, film capacity of 50′ or 100′, and a simplified gate for ease of loading.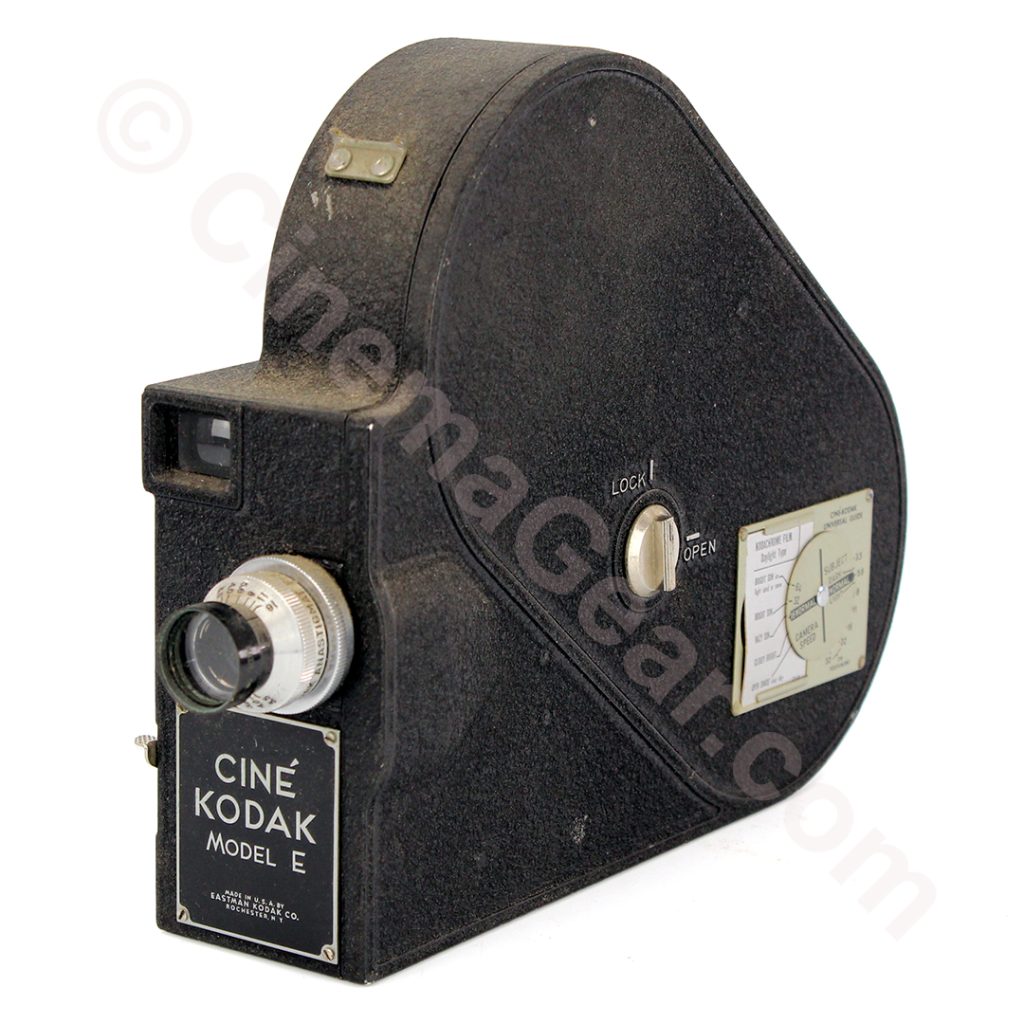 I always liked the form factor of the Keystone A-3, it's adorable! Despite the sludge on the outside, it wound up and ran just fine. The model A-3 was introduced in 1936 and offers three-speeds, including 8, 16 and slow motion, as well as an F 3.5 lens.
The little Bell & Howell wind-up Super 8 camera came right back to life when wound and made a pleasant purring noise. The Beaulieu Super 8, on the other hand, I had no power cable or battery for, so I am not sure if it's running or not. It's a very pretty camera and has an Angenieux power zoom with auto exposure.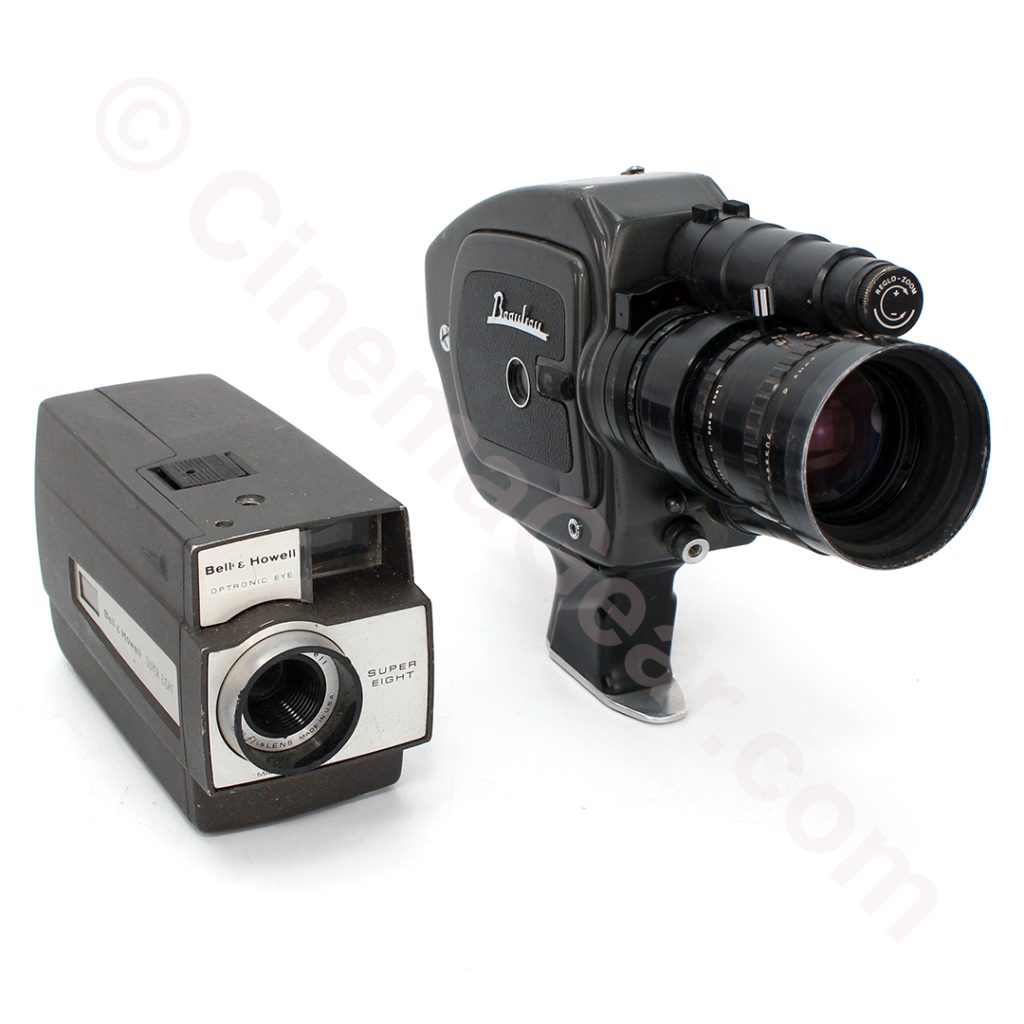 And lastly, we have another group of 8mm and Super 8 cameras. Two of them were made for Sears. The battery powered one, we didn't have time to test. The other Sears camera, plus the Bell & Howell were both wind-ups, and both ran when wound. We didn't test the meters, so not sure if those are working. I didn't want to bore everyone with an endless list of this same group of cameras, so I promise this is the last review unless people want to see more.