Before we took some time off for the holidays, I was going through blue prints and photographs of some of the projects I have done in the past. What I was really hoping to share were some of the accessories that added functionality of the various cameras without modifying the cameras themselves. These records are still hidden in the chaos of disorganized files that were never sorted after we moved, but I did find photos of a few projects that I thought were really interesting.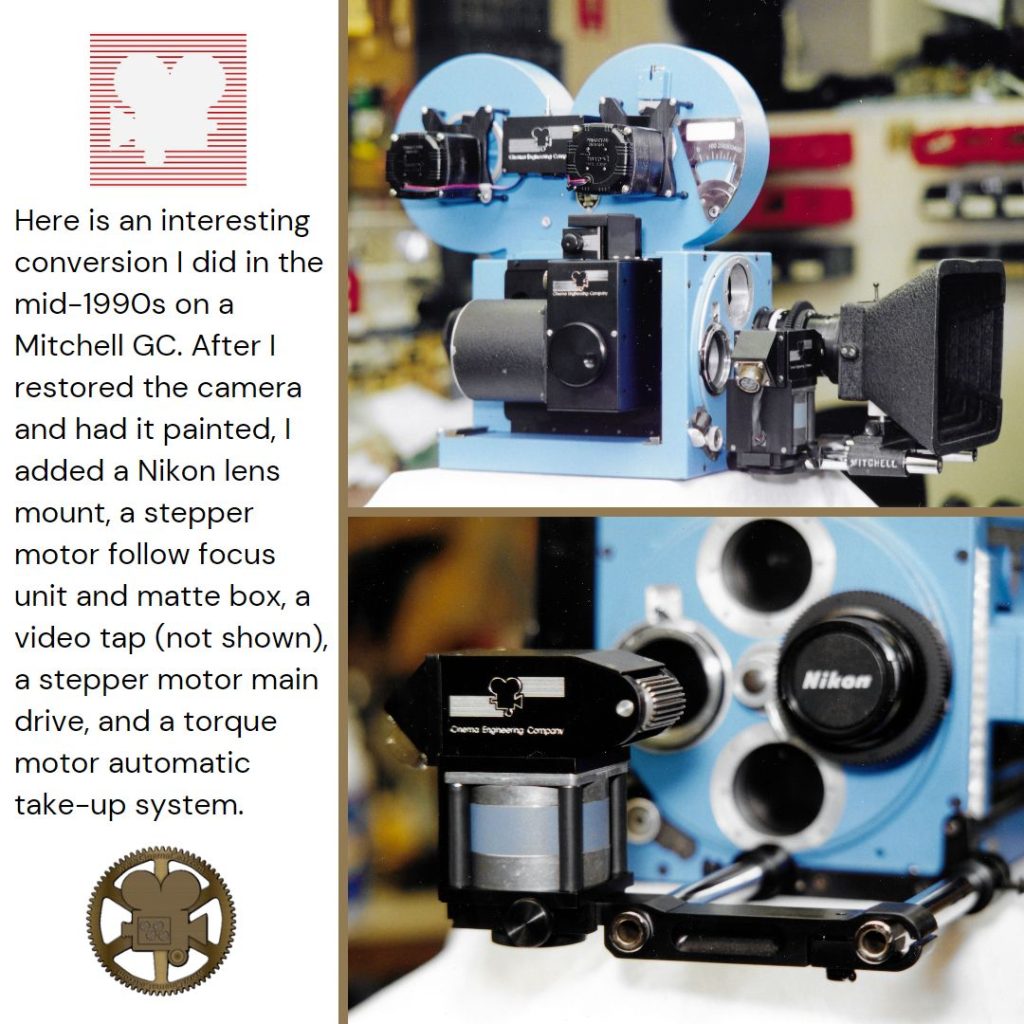 Motion control photography was still in its heyday when this Mitchell GC came to me for accessorizing. Many of the cameras that were fitted with motors for motion control were done in a haphazard, temporary way. My client wanted a neater, more permanent, easier to use system for this camera. After I restored the camera and had it painted, I added a Nikon lens mount, a stepper motor follow focus unit and matte box, a video tap (not shown), a stepper motor main drive, and a torque motor automatic take-up system.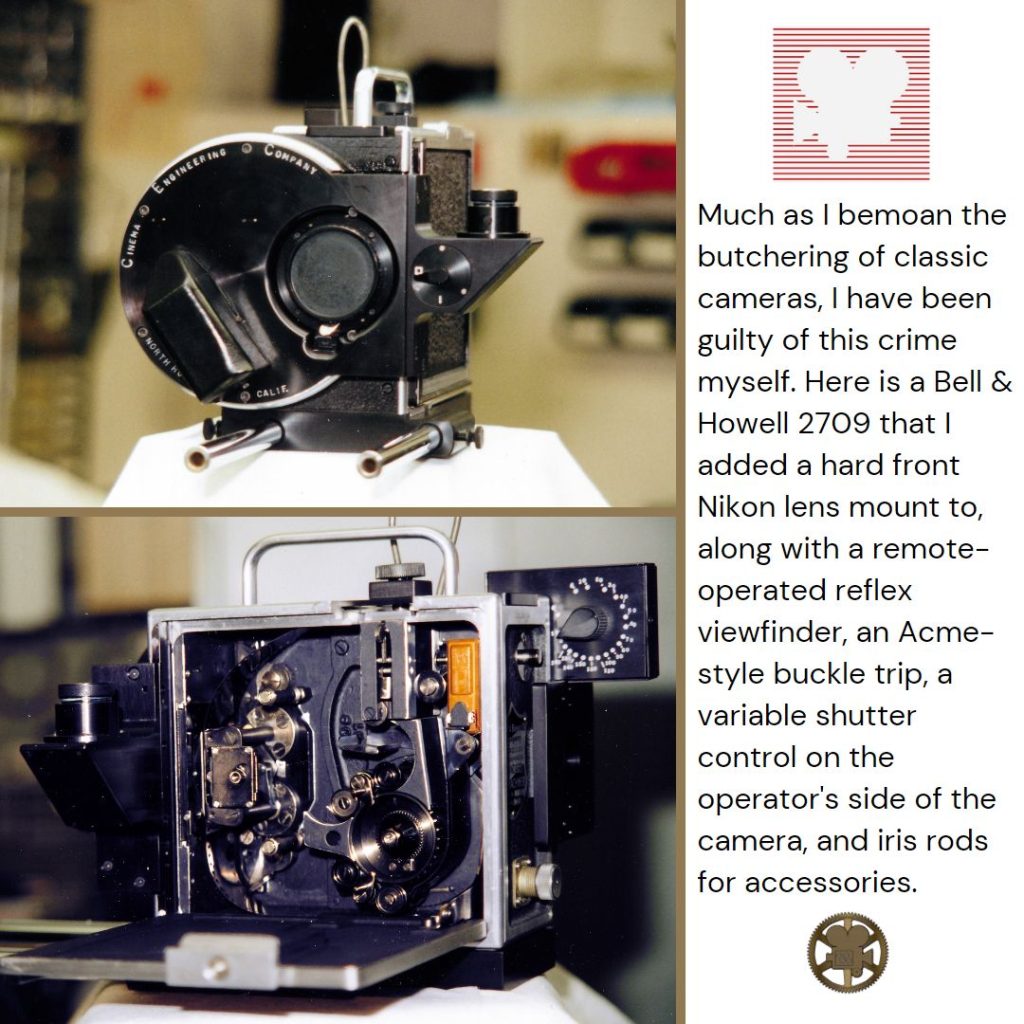 Much as I bemoan the butchering of classic cameras, I have been guilty of this crime myself quite a number of times. All for good reason! But nonetheless, not how I would approach things today. Here is a Bell & Howell 2709 that I added a hard front Nikon lens mount to, along with a remote-operated reflex pin-registered viewfinder, an Acme-style buckle trip, a variable shutter control on the operator's side of the camera, and a baseplate with iris rods for accessories.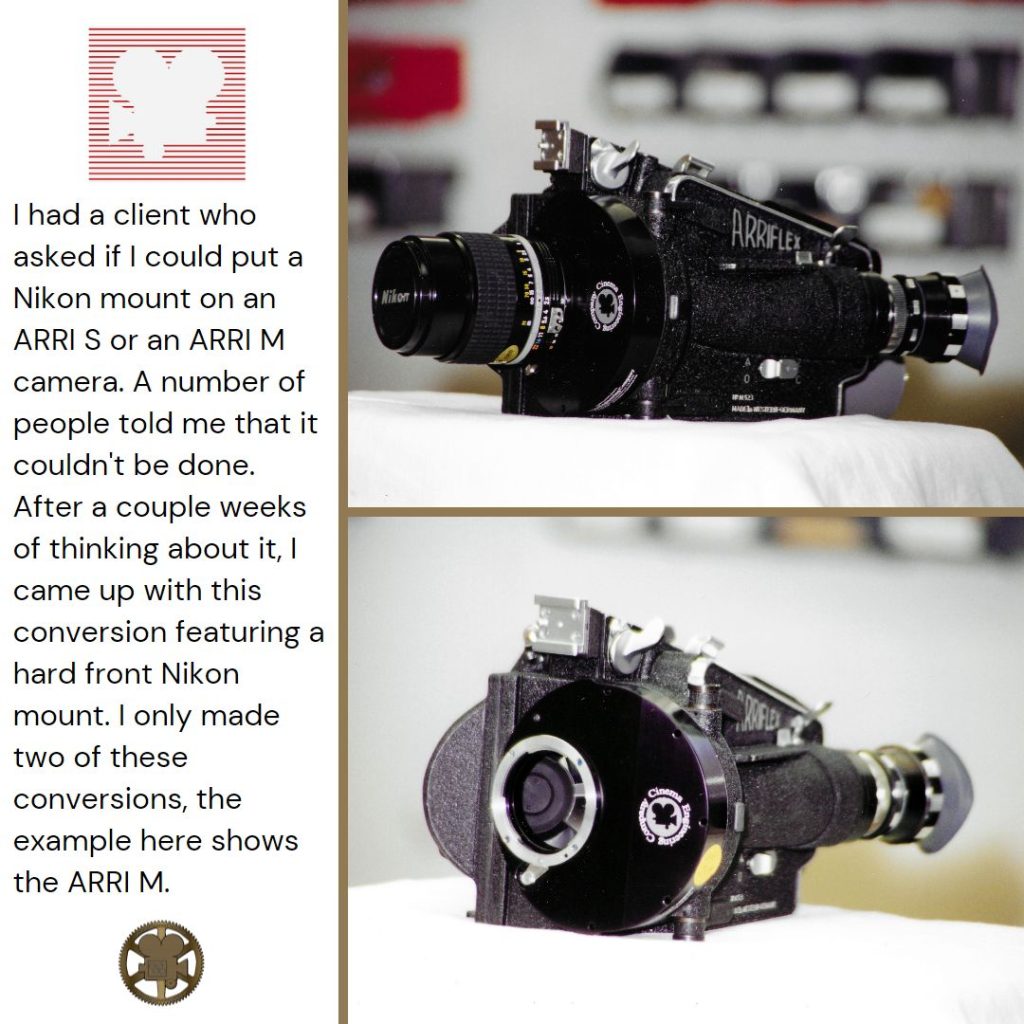 I had done quite a few Nikon lens mount conversions on Mitchell GCs, and one of my clients asked me if I could put a Nikon mount on an ARRI S or an ARRI M camera. A number of people told me that it couldn't be done. After a couple weeks of thinking about it, I came up with this conversion featuring a hard front Nikon lens mount for the ARRI S or M. I only made two of these conversions, one on an ARRI M and one on an ARRI S.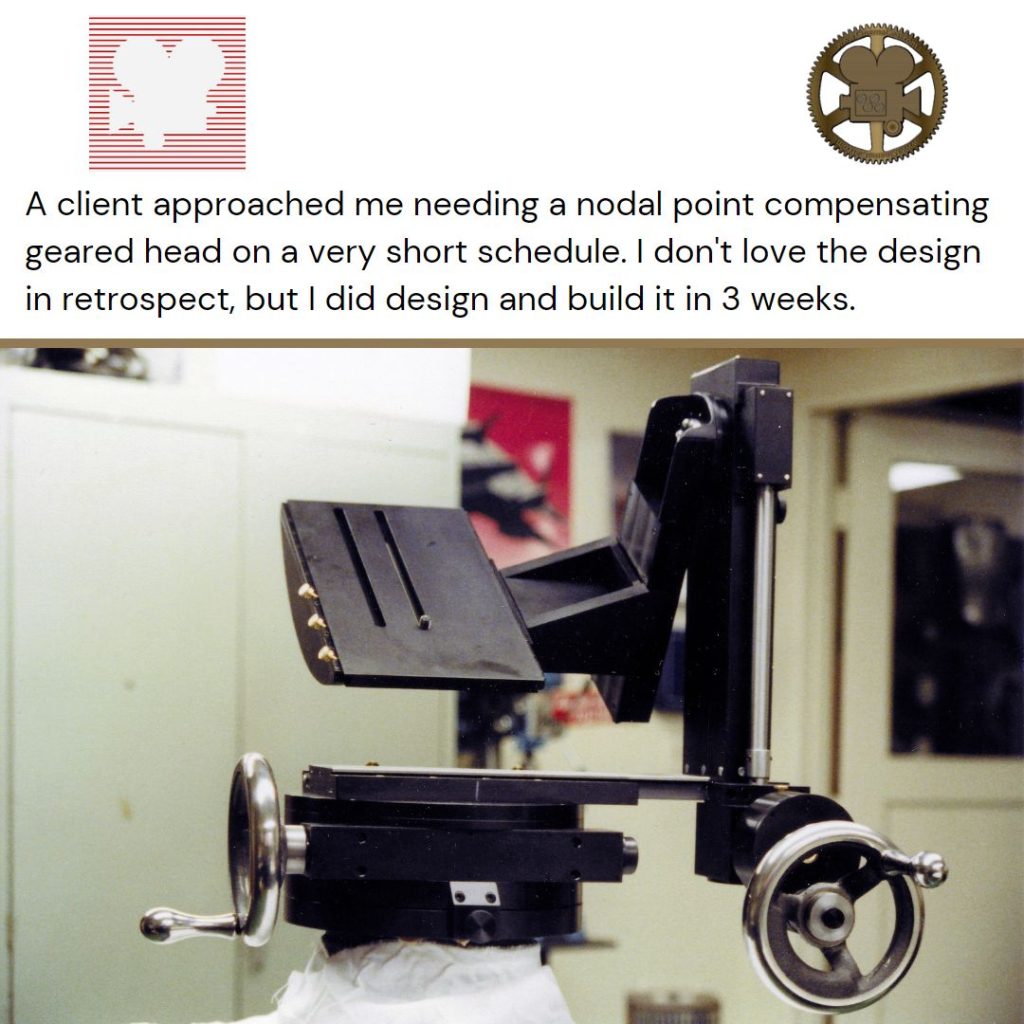 A client approached me with a set of requirements for a nodal point compensating pan/tilt geared head and asked me if I could build him one. He had looked at the nodal point compensating geared heads that a couple of other companies had built, but they were out of his price range. I don't love the design in retrospect, but I did design and build it in 3 weeks, and for much less money.
I hope everyone had a wonderful holiday and you are all settling into a terrific new year.